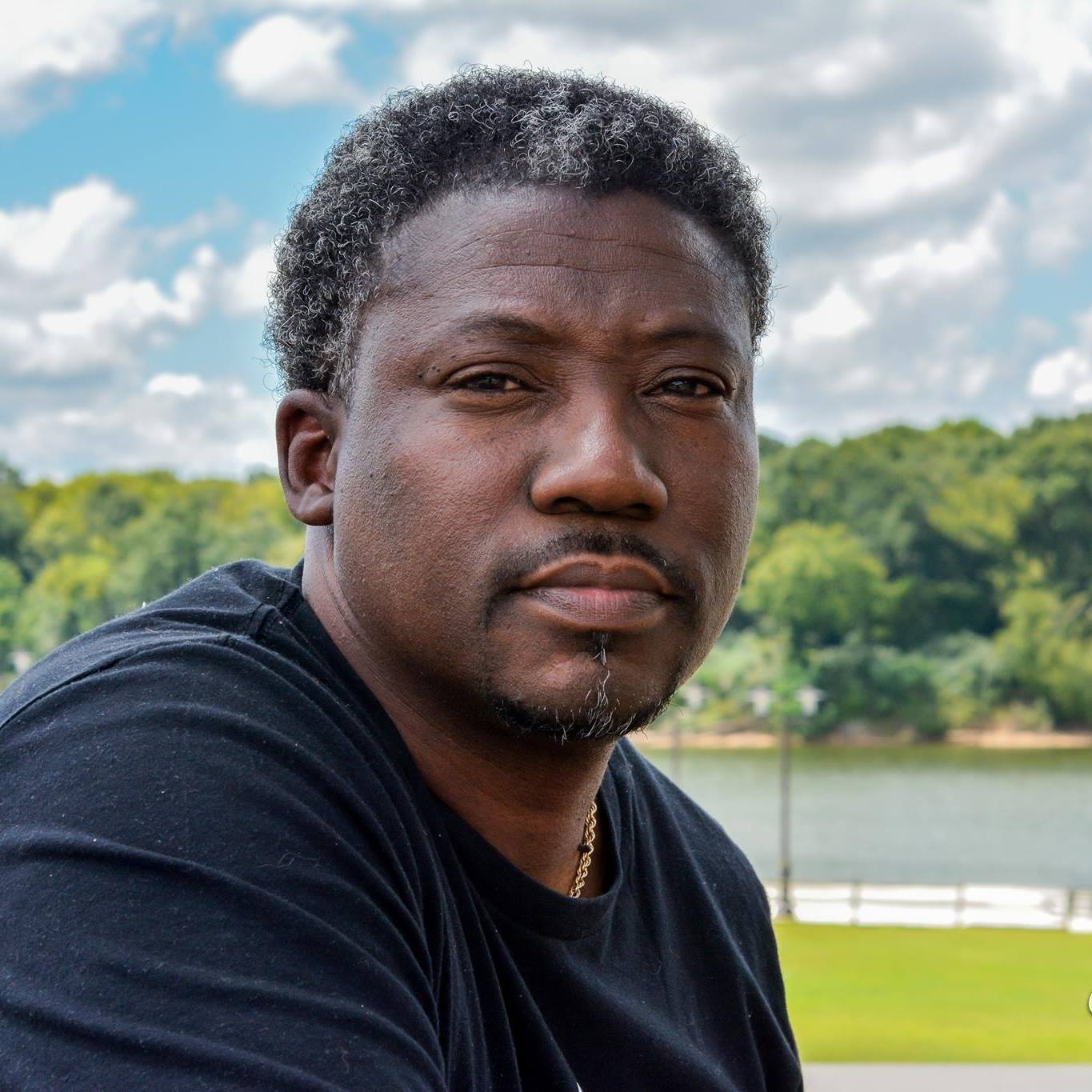 Melvin Bray (melvinbray.com) is an Emmy® award-winning storyteller, social entrepreneur, and author who lives and gardens with his wife, three kids and two dogs in southwest Atlanta, GA. Melvin is a student of how societal myths aid or block desired political outcomes. As such, he authored BETTER: Waking Up to Who We Could Be to demonstrate how our sacred narratives can either promote or subvert beloved community. He is also coordinating author of The Stories in which We Find Ourselves, online reimaginings of the biblical narrative that make faith something children and youth have reason to care about. As a social entrepreneur, Melvin works to help communities of goodwill find better stories and scripts–better ways of thinking and doing–that move them toward equity, diversity and inclusion (collabyrinthconsulting.com).

The BETTER Playlist
These songs inspired Melvin as he wrote. Perhaps a few can do the same for you. If nothing else, think of them as musical expressions of the spirit of BETTER….
Engagements
Melvin is available to present at your upcoming event. Standard offerings include some combination of: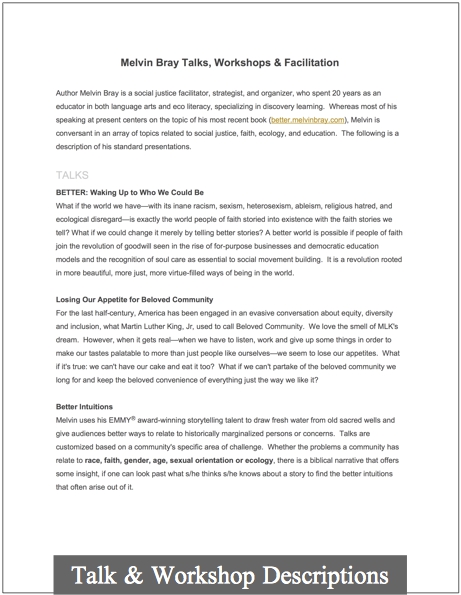 Storytelling
Conversations
Interviews
Readings
Talks
Workshops
Hosting BETTER Panels of folks innovating in the world
Presentations can even be customized in conjunction with Melvin's work as a facilitator to address the needs of a specific community.
Melvin tends to book 6-12 months out. Secure Melvin for your event today!

Consciousness Rider
Unless an event is specifically BETTER-related or its purpose is to problem-solve toward the following ends, Melvin seeks to reserve his time and energy for gatherings where:
No less than 30% of the rest of those who present are also people of color (across the racial/ethnic spectrum); no less than 50% of those who present are women; no less than 10% identify as LGBTQIA. Melvin encourages intentionality be given to the age, faith, disability and national origin demographics in the room as well. The purpose of this is to normalize a gathering dynamic in western culture that is more indicative of the world in which we actually live.
A reasonably similar level of diversity shows up at every stage of program development and on every platform: from the planning to the execution, from the main stage to the plenaries, from the art to books to social media. The purpose for this is to institutionalize one's commitment to pursuing beloved community.
Any social identity discussed is represented by someone of that identity. The purpose of this is to make normative people's right to tell their own stories.
If the gathering is talking about land in anyway, indigenous people are a part of the conversation. The purpose of this is to give ear to the wisdom long marginalized of those whose relationship with the land has proven itself most sustainable over the longest period of time.
An articulated intentionality is given to functioning in an eco-friendly manner. The purpose of this is to acknowledge our inability to become our best selves at the expense of the rest of GOD's good creation.
Intentionality is given toward establishing a democratic learning environment that honors multiple learning modalities and doesn't just privilege "the sage on the stage". The purpose of this is to do what matters in ways that matter.
Melvin is always open to exploring the possibilities of engagement with any community willing to make these commitments. And should that community desire to move this direction, but just doesn't know how to begin, Melvin is willing to help.

Book Summary
What if the world we have—with its racism, sexism, heterosexism, ableism, religious hatred, ecological disregard—is exactly the world we have spun into existence through the stories we have told? What if we could actually change the world by telling better stories?
In his new book, BETTER: Waking Up to Who We Could Be, Melvin Bray insists that a better world is possible if the stories around which we organize our lives begin to match the beauty we imagine is possible. Bray puts forth his own daring yet faithful reimaginings of classic faith stories that inspire more beautiful, more just, more virtue-filled ways of being in the world.
BETTER lights a spiritual path on which people—for whom life has called into question many of their assumptions about God and the world—can continue to hold onto their faith, while joining others of goodwill in seeking sustainable, cooperative, and courageous answers to the seemingly intractable problems of our time.

Photos
Video